Andrew Baxt, BSEE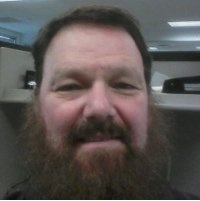 EED Engineering (http://www.EED-Engineering.com)
3444 Ocean Harbor Dr.
Oceanside NY 11572
eMail: Andrew.Baxt@EED-Engineering.com
Phone: (516) 678-6563
Mobile: (561) 558-3499
Skill Profile
Systems and software verification and validation using the LDRA tools for, Aerospace, Defense, Automotive, Transportation, Telecommunications, Industrial Automation and Medical Electronics.
About Andrew
As a consultant, Andrew has over nineteen years of combined electronic and computer software work experience with a specialty in real time embedded control applications. Some of his clients are General Dynamics Electric Boat, Spacelabs Medical, Boeing Defense & Space Group, Cummins Engine Company, Delco Electronics, and General Electric Company
PUBLICATIONS: A. Baxt, "MCDC Desk Analysis for Deriving Independence Tests", Document No. D906-10302, The Boeing Company, Boeing Defense & Space Group, Commercial Avionics Systems, 1998.