Fred Katz, BSEE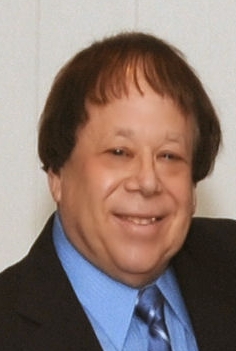 Asst. Recording Secretary
Fred Katz Consulting, Inc (http://fredkatzconsulting.com)
93 Steven Place West
Hauppauge NY 11788-1649
eMail: fred@fredkatzconsulting.com
Phone: (631) 724-7702
Mobile: (516) 383-7769
Fax: (631) 724-7702
LinkedIn: http://www.linkedin.com/in/fredkatzconsulting
Skill Profile
Passive Infrared Motion and Occupancy Sensor expert. Skilled in digital state machine design and implementation with programmable logic devices and arrays. Proficient in vendor liaison, specification of complex electronic subsystems, custom integrated and hybrid circuit acquisition. Skilled in writing winning technical proposals that have resulted in obtaining new business in a highly competitive environment. Expert in PC applications, publishing, installations and skilled in the use of a wide range of programs and utilities.
About Fred
Fred Katz Consulting, Inc is a privately held electrical engineering consultant organization. FKC is an electronics consultant firm, that is based in Long Island, New York, that supplies clever, innovative solutions to industry in the area of electronic design, designs for large volume production, scientific studies, proposal generation and other tasks; specializing in analog design, digital design and system architecture and design. Mr. Katz is a Expert PIR Motion Sensor Consultant, an Expert Occupancy Sensor Consultant, as well as having extensive military and commercial sensor product experience. If you need a Long Island Electronics Consultant, FKC is the place to go. FKC is pleased to provide consulting services to organizations outside of the New York City and the Long Island region, both within and outside of the United States.
Developer of innovative solutions to high-tech residential & commercial security systems, with some concepts carried through to patent issue and production. Expert in low power, wireless sensor design. Proposal preparation, analog & digital circuit & system design, low powered & wireless circuitry, security and instrumentation sensors. Military & hi-volume commercial electronic design. Hardware, Firmware and Software Development. Extensive background in digital design enhanced with a wide range of all around in-depth, practical, hands-on experience in many disciplines.
Consulted for many years on a wide range of technical problems ranging from EMI abatement, phase lock loop development, POS scanner, new business adviser, computer game technology, security systems, video processing and wireless remote controls. Extensive experience in conversion circuitry, Digital Signal Processing, embedded microprocessor design, display generation, sonar circuitry, spectral analysis, database development, assembly, higher level language programming, firmware development and a broad field of electronic and electro-optical and electro-mechanical projects. Mr. Katz has a BSEE degree from CCNY and over 50 years of Engineering experience.
Successful in EMF, EMI and interference remediation designs. Solved problems due to electromagnetic radiation both in industrial and residential properties. Performed reduction of interference in sensitive, high gain amplification circuitry.
Spent fourteen years in acoustic signal processing. Developed circuitry to bring out low level signals heavily immersed in a loud sea-state noise background corrupted by own-ship (submarine) noise, crustaceans, whales and porpoises.
Developed the first large pet immune Dual Technology PIR Motion Sensor. Started with taking data on dogs and people and derived a motion sensor that was extremely sensitive and pet resistant. The final product did not see or false alarm on a hundred pound dog, yet detected a small women crawling on the ground in a hooded sweatshirt. Over 3-million products sold and there were no false alarm problems. Worked on the design and development of almost 20 PIR products. Consulted to other divisions to solve problems in motion sensors.
Generated over 50 inventions while at Honeywell and obtained patents for 6 products in the US and globally. Currently prepare patent disclosure write-ups for clients and have just filed two non-provisional utility patents for my own inventions.
For more details, please refer to my web page: http://fredkatzconsulting.com